2023 is a great time to update this book – so… drum roll please!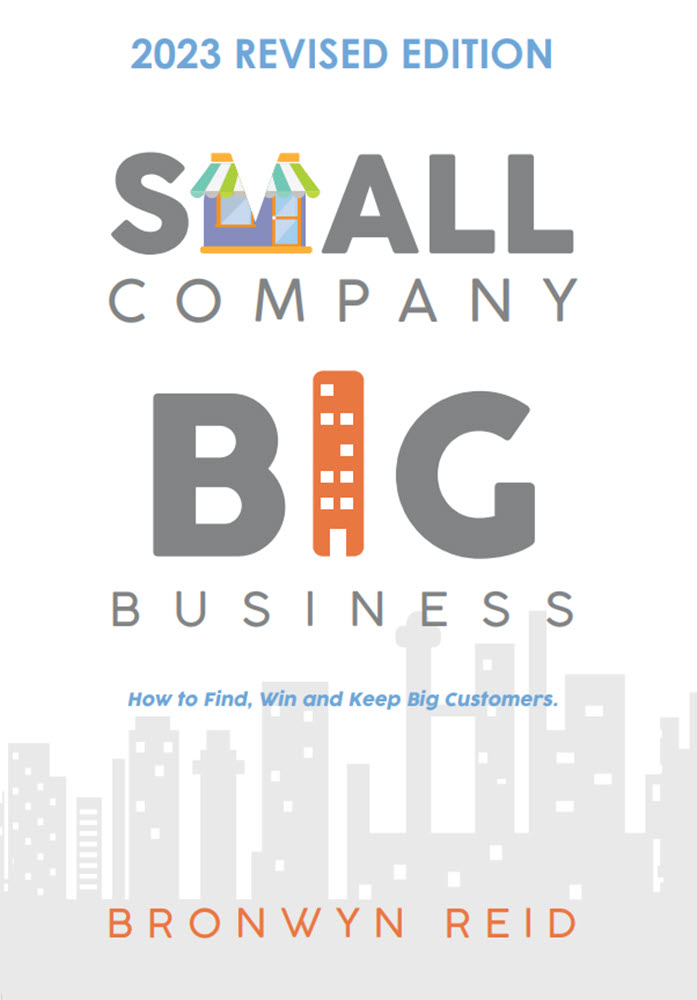 The world has changed a  lot in only FIVE YEARS so updating this book has been a necessary, but also highly enjoyable project for the start of 2023. It's my pleasure to make this sample chapter available, and also invite you to review this book from it's official release date of 25th June.
What's new?
Let's talk about Pandemic fall out and follow up.
There's increasing opportunities to get into Supply Chains – here's how.
Systems and Marketing have all taken giant leaps forward – so let's do that too!
Download your FREE chapter here (Link Below) and see for yourself what's been updated around the need to have robust systems in your business that make you so much more attractive, viable, and ready for BIGGER business opportunities.
You'll discover how to:
Achieve unprecedented success by understanding how big buyers think
Set solid business foundations and develop robust business systems
Get on the radar of potential buyers and tell your story
Create lasting relationships with large organisations
You'll also learn the critical language and appropriate jargon to use when writing tenders, pitching for contracts, and engaging in presenting your business as ready to punch above your weight.
#1 Best-seller in 3 categories
This book is a must-have for any small business looking to take on a contract with a large organisation.
It also contains vitally important guidelines for big companies wanting to do more with their social governance responsibilities by working better with small businesses.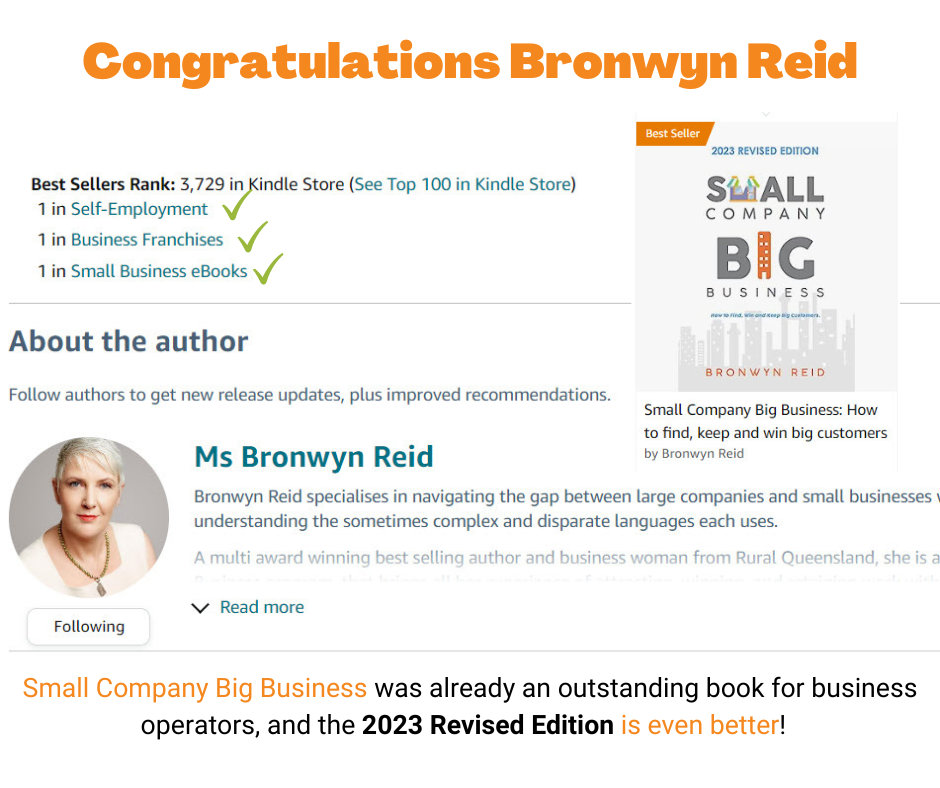 WHY you need this book right now – and what you get with your purchase:

Updated Content
We have meticulously reviewed and revised every chapter, ensuring the book incorporates the latest trends, challenges, and opportunities faced by small businesses in today's dynamic market.

Covid-19 Insights
Discover how small companies like yours have adapted and thrived during these unprecedented times. Gain practical guidance on crisis management and leveraging digital tools for growth.

Inspiring Case Studies
Be inspired by real-world success stories of small businesses that have transformed their companies by working with big players in their industries. Learn from their journeys, strategies, and lessons learned along the way.

Actionable Advice
Small Company, Big Business equips you with tangible action steps to implement as you search for those big opportunities in supply chains. From refining your marketing approach to streamlining operations, you'll find practical tips to drive sustainable growth.
There are also links to BONUS RESOURCES, opportunities to be mentored, and have your company developed further into absolute readiness by Bronwyn Reid and her team, so you can fully extend your company's capability into punching above your weight in business.
Download your Sample Chapter Below
Chapter 5 Sample:
Why Would They Buy From Me?